First in Inner Mongolia! WeRide's Robotaxis Started Operation in Ordos
On November 15, as the first self-driving fleet to land in the Inner Mongolia Autonomous Region, WeRide's Robotaxis successfully completed public trial operations for a month and a half. The company will continue its Robotaxi service in Kangbashi District of Ordos, a city in Inner Mongolia, bringing a brand-new ride-hailing experience to local citizens.
This milestone signifies that WeRide is continuously empowering the project of Ordos New Energy Intelligent and Connected Transportation Demonstration Zone with its leading autonomous driving technology and rich commercialization experience. This project is led by the Inner Mongolia Autonomous Region and Ordos New Energy Development and Utilization Co., Ltd.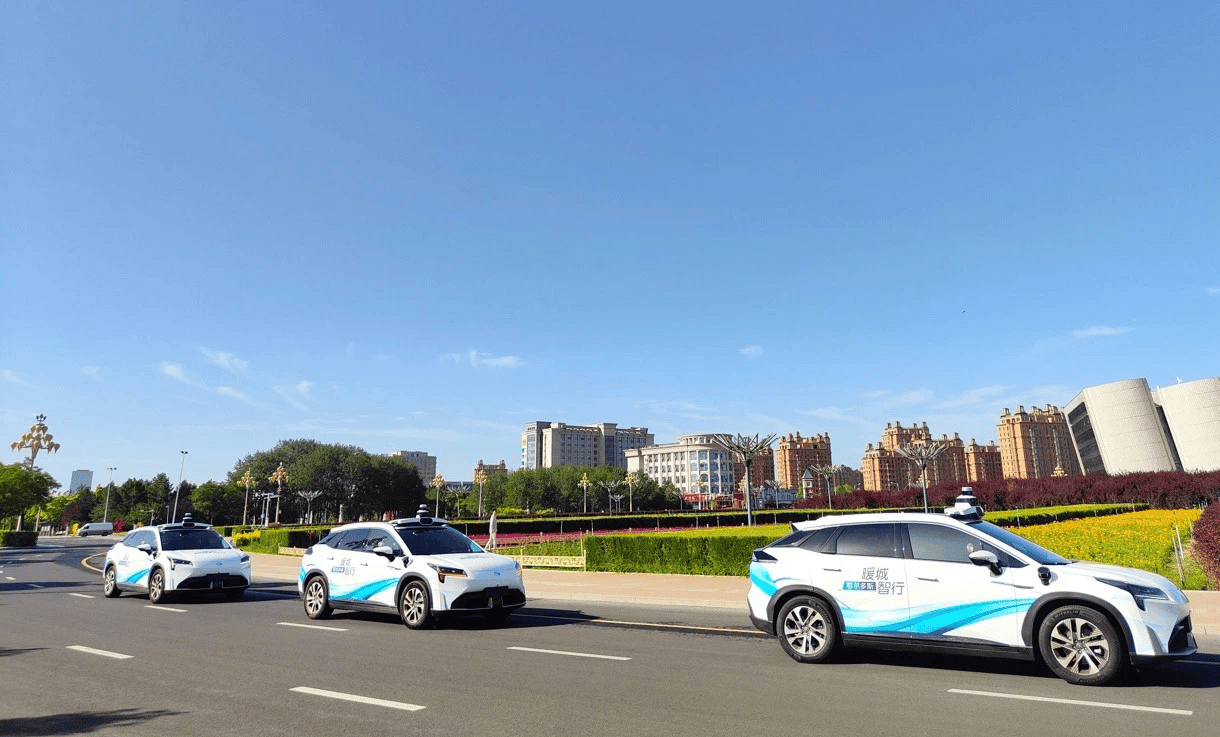 (WeRide's Robotaxis on the streets of Ordos)
WeRide's Robotaxi fleet in Ordos has 42 stops, covering the main area of Kangbashi District. The company will continue to expand the oepration area and add more popular stops until the whole area of Kangbashi District is covered.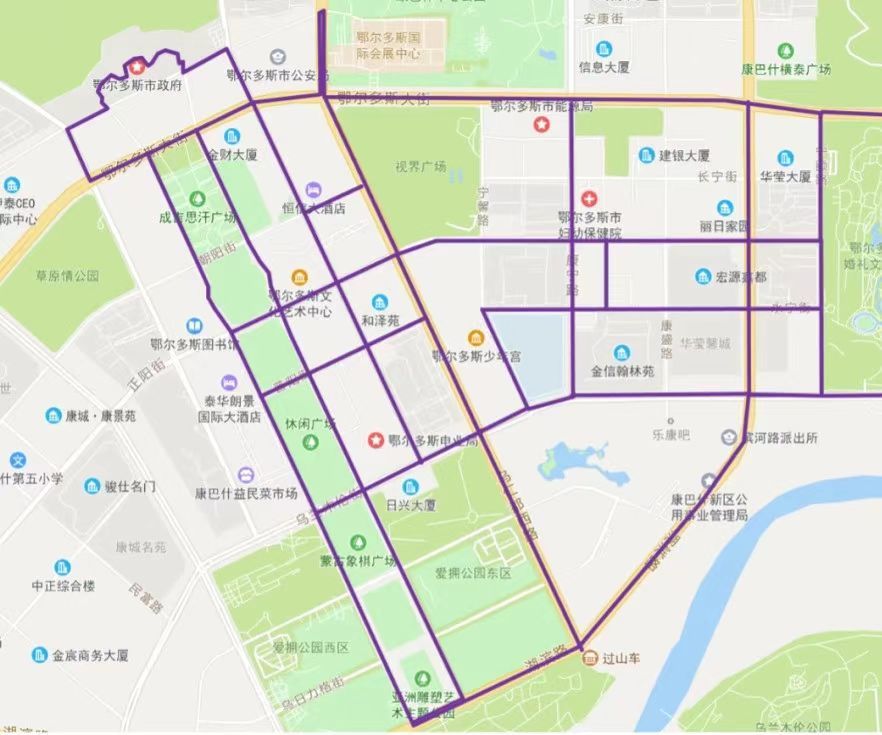 (WeRide's Robotaxi operation area in Ordos)
Equipped with various sensors such as lidars, blind spot lidars and high-precision cameras, WeRide's Robotaxi has a 360-degree sensing capability within 200 meters, meeting the needs of all-day, all-weather and all-scenario operation.
Unlike traditional taxis which stop by when you wave your hands, WeRide's Robotaxis have fixed pick-up and drop-off stops. Passengers can have a free ride after making a reservation via the "Ordos Warm City Smart Travel" WeChat mini program.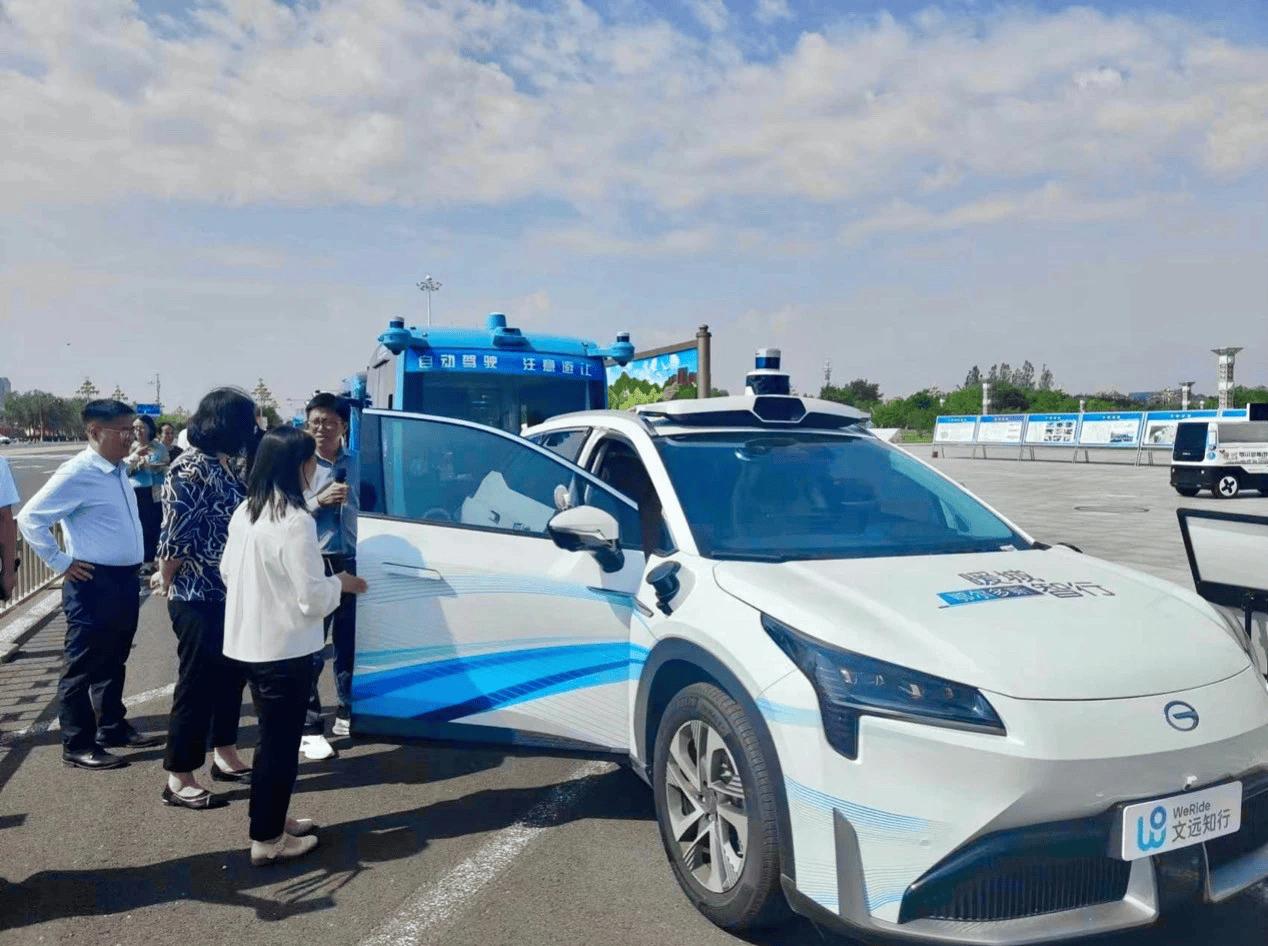 (Citizens lined up to experience WeRide's Robotaxi)
"We also have a fusion perception service provided by the cloud infrastructure platform, which utilizes the advantages of a wide range of data sources and ultra-visionary data acquisition capabilities. This platform provides ultra-visionary multi-source fusion perception data for the vehicles, including real-time signal light data, which improves the driving safety in the border scenarios." Ordos Intelligent and Connected Project Engineer said.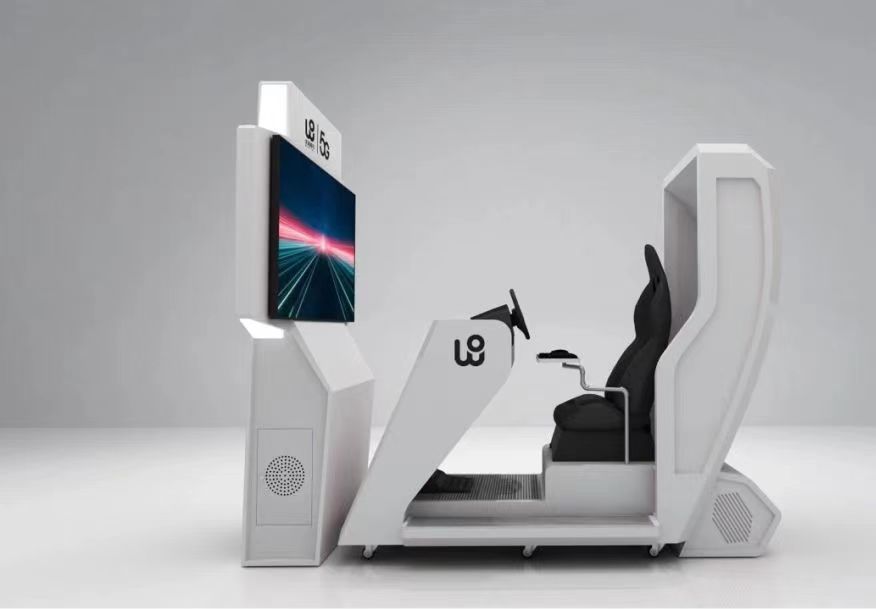 (WeRide's remote support cockpit adds one more layer of Robotaxi operation safety)
In addition to monitoring real-time operation of driverless vehicles, the remote support center can also carry out remote extrication, providing an additional layer of safety for autonomous driving.
Under the grand vision of achieving carbon neutrality, WeRide's Robotaxis are all EVs, with no exhaust throughout their life cycle, providing a low-carbon and green mobility choice in the local community.
After a ride in WeRide's Robotaxi, the local citizens couldn't wait to share the novel experience with their families: "I really didn't expect that the car could drive itself, and its driving skill is better than mine. It's really incredible!"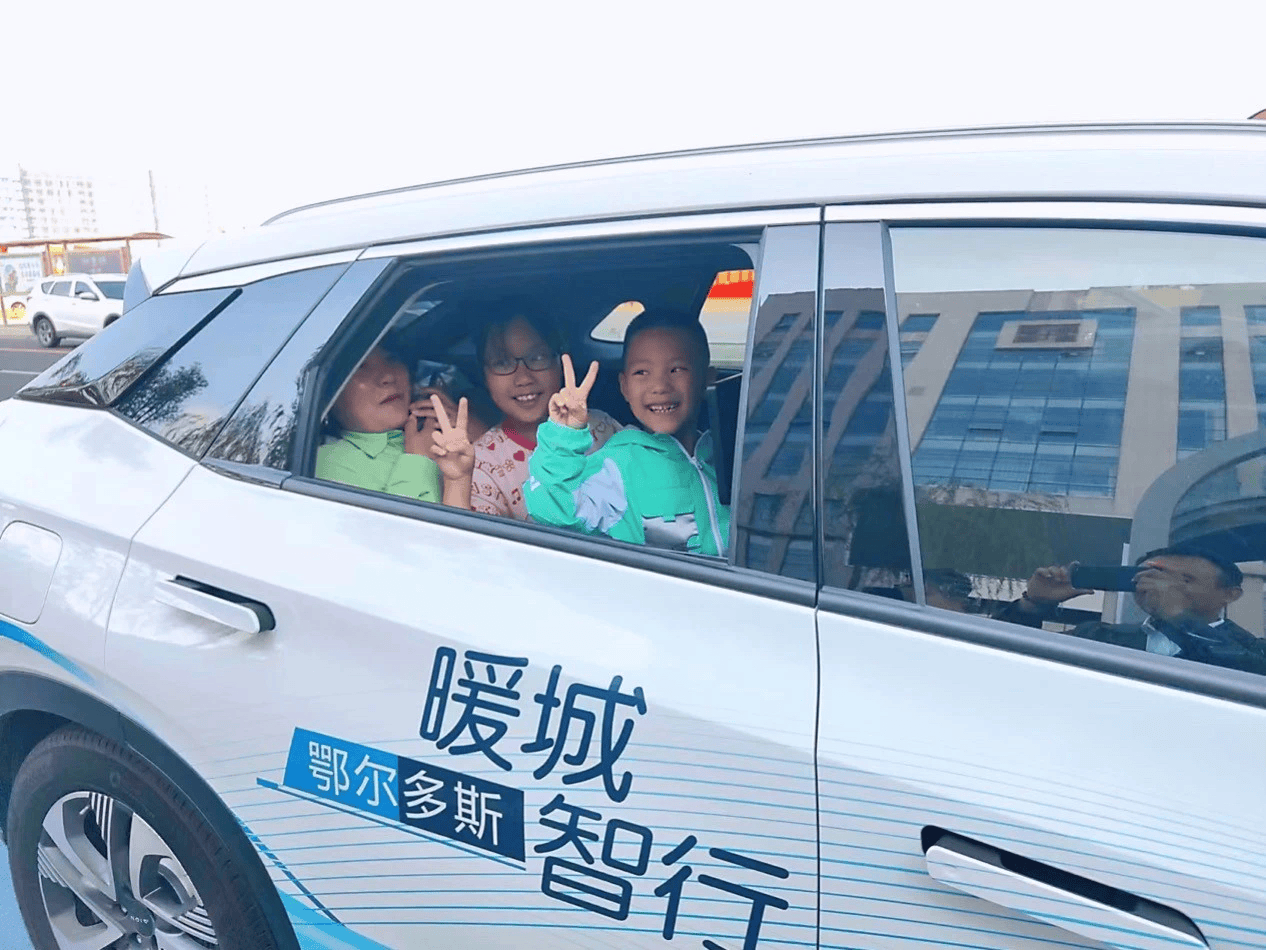 (Children visiting WeRide's Robotaxi under the guidance of their families)
Currently, the Ordos New Energy Intelligent and Connected Transportation Demonstration Zone Project has opened 42 stops in Kangbashi District. And the operation hours are from 9:00 a.m.-12:00 p.m. and 14:30 p.m.-17:00 p.m. From Monday to Friday. In its trial operations, WeRide's Robotaxis finished over 1,000 trips for over 2,000 passengers in the city.
By landing in Ordos, WeRide has not only expanded its business operation to Northwest China, but has also demonstrated its profound technical accumulation and strong commercial strength in the field of L4 autonomous driving. WeRide will continue to expand the commercial application of autonomous driving technologies and products in urban life scenarios, and deliver a new experience of future travel to residents of more cities.
The future of travel is here! Come to experience it!
Contact: pr@weride.ai