WeRide unveiled its latest generation of autonomous driving sensor suite WeRide SS 5.1 at CES 2023
On January 5, 2023, WeRide, a leading autonomous driving technology company, unveiled its latest generation of autonomous driving sensor suite, WeRide Sensor Suite 5.1 (WeRide SS 5.1), at the 2023 International Consumer Electronics Show (CES) in Las Vegas, USA. WeRide SS 5.1 integrates a variety of sensors, including vehicle-grade high-resolution semi-solid-state lidars, side lidars, and high-precision cameras, to achieve 360-degree sensing with no blind spots within a straight line distance of 200 meters. This fully reflects WeRide's accumulated expertise in autonomous driving technology and product development capabilities.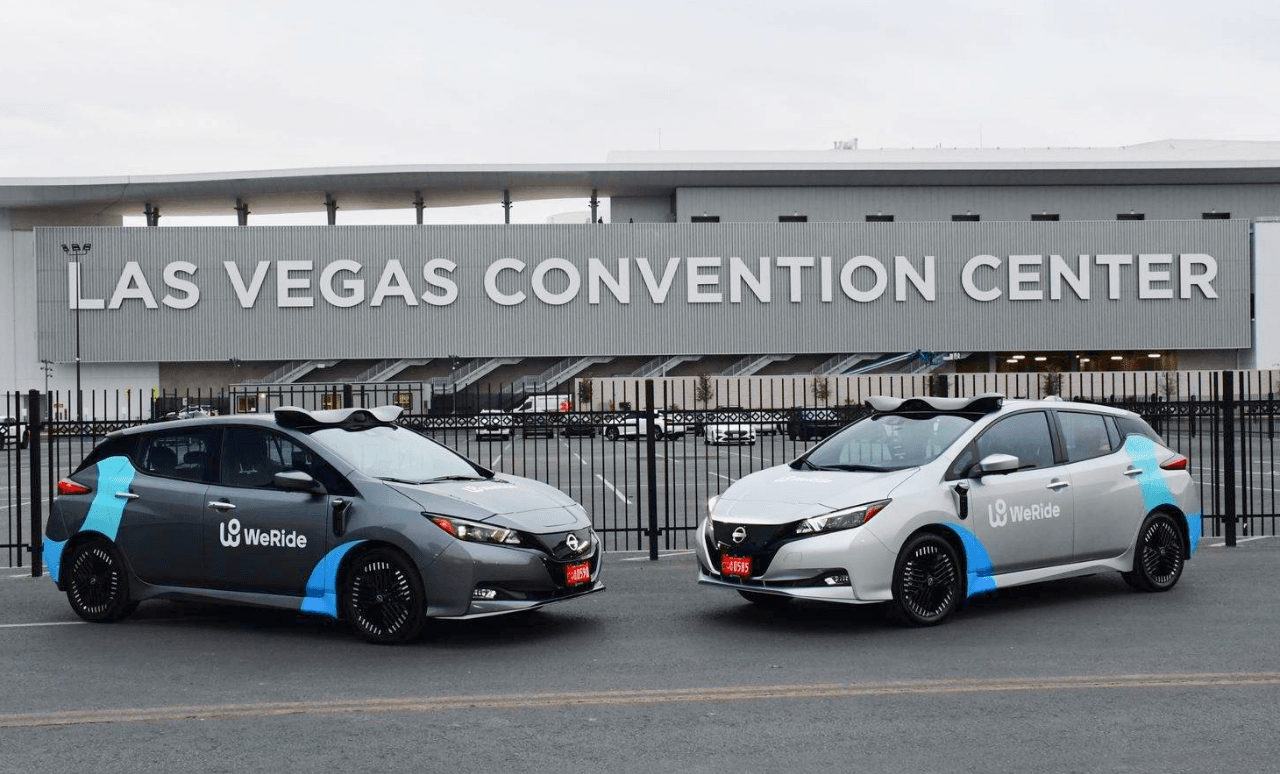 WeRide SS 5.1 continues WeRide's distributed design philosophy for autonomous driving sensor suites, and further improves its modularity, compactness, and integration, tailored to meet the advanced autonomous driving demands of L3 for large-scale production. Through different configuration combinations, WeRide SS 5.1 can easily achieve different levels of autonomous driving perception capabilities, from L2 to L4, with flexible adaptation to various driving scenarios, greatly reducing subsequent adjustment and maintenance costs.
The WeRide SS 5.1 roof sensor module adopts a streamlined "wing" design, which significantly reduces the impact of wind resistance caused by the sensor module during driving, and is closer to the design concept of mass-produced vehicles, enhancing its unique appearance recognition.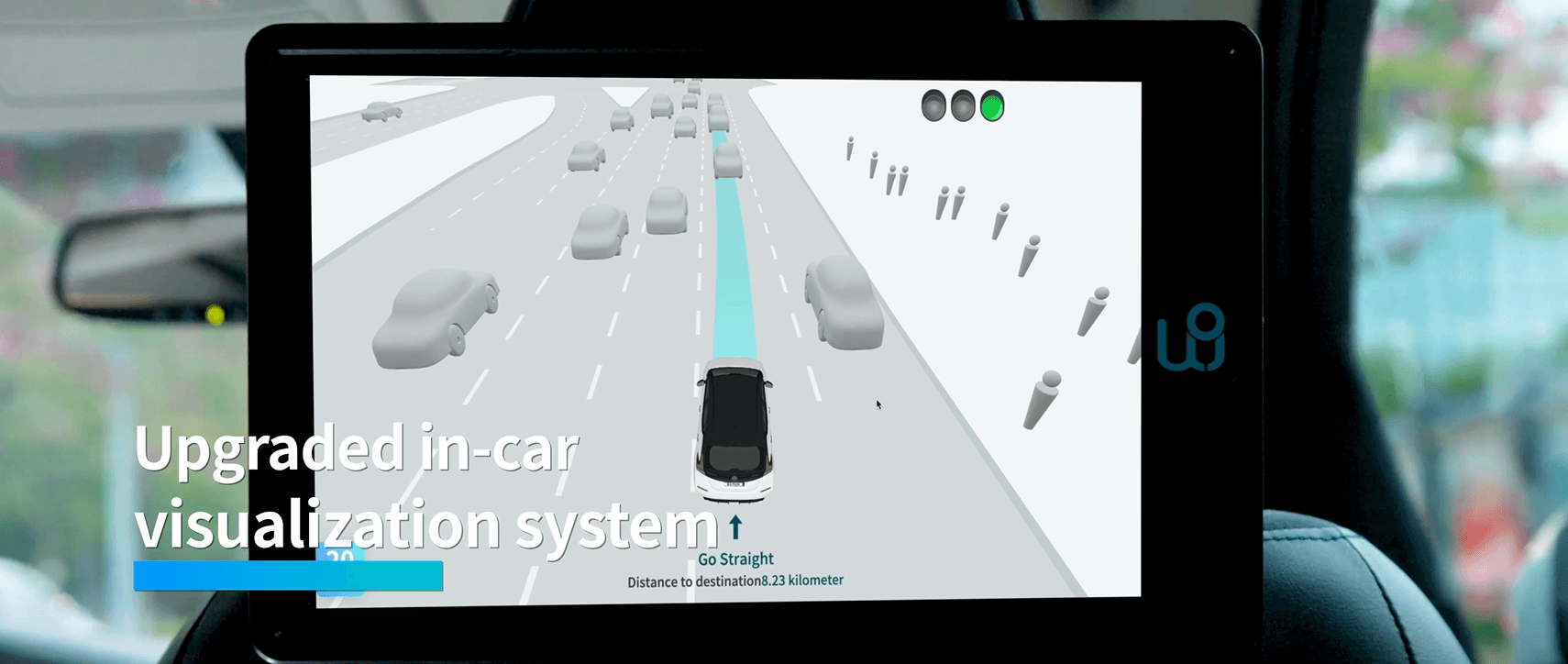 Apart from a comprehensive upgrade of the sensor hardware module, WeRide SS 5.1 has also made significant improvements to its in-car visual interaction system. The automatic driving system's perception of the road environment is now fully upgraded and displayed on the in-car screen with a visual style that is more in line with popular cognitive habits. This allows passengers to have a clearer and more intuitive understanding of the current driving status of the autonomous vehicle, effectively enhancing the riding experience.
As a product that focuses on L3-level advanced intelligent driving, WeRide SS 5.1 not only ensures the industry-leading performance of the autonomous driving core and full safety redundancy of WeRide's long-term expertise but also further optimizes the volume, power consumption, and cost. This enables the new generation of WeRide SS to truly meet the market demand for large-scale production and have stronger scene-adaptive generalization capabilities, whether on city highways in the host city of CES 2023, Las Vegas, or on busy streets in Guangzhou, with high applicability.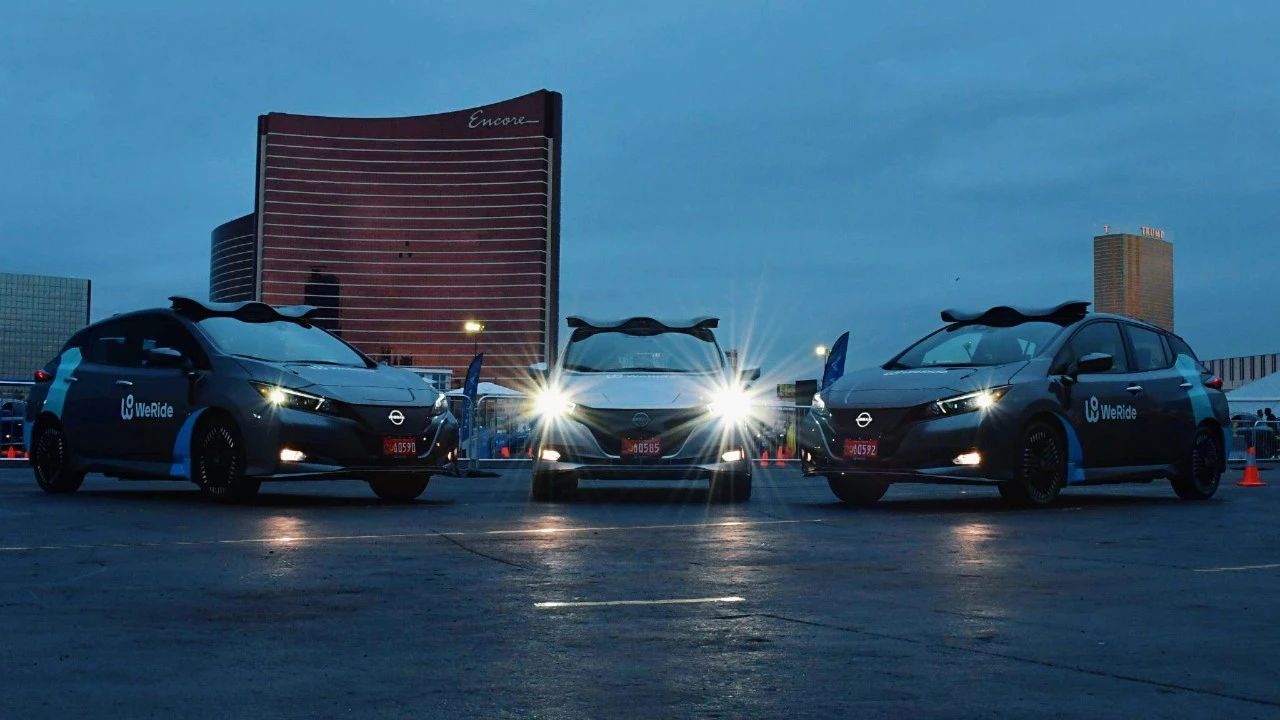 Thanks to WeRide's years of accumulated autonomous driving research and development methods and process systems, the R&D iteration efficiency of WeRide SS 5.1 has also been further improved. It has rapidly transformed from WeRide SS 5.0, which focused on L4-level autonomous driving functions, fully demonstrating the superiority of WeRide's autonomous driving general technology platform with WeRide One at its core.
As of now, WeRide has accumulated over 13 million kilometers of public road autonomous driving mileage, forming a diversified commercialization strategy for autonomous driving with "one platform + three major scenes + five major products." In addition to L4-level autonomous driving commercialized operational products represented by autonomous Robotaxi, Mini Robobus, Robovan, and Robo Street Sweeper, WeRide continues to lay out advanced intelligent driving commercialized products at the L2+/L3 level. It collaborates with global top partners such as Bosch to deeply empower mass-produced advanced intelligent driving products with leading autonomous driving technology, making autonomous driving technology truly accessible to consumers.