WeRid announced the establishment of its Eastern China regional headquarters in the Wuxi Economic Development Zone
On September 22nd, WeRide, a company specializing in autonomous driving technology, announced the establishment of its Eastern China regional headquarters in the Wuxi Economic Development Zone. The company will conduct research and development, production, and sales of autonomous driving technology. WeRide also signed a three-party cooperation agreement with the Wuxi Economic Development Zone Management Committee and Zhihui Transportation Technology Co., Ltd., a subsidiary of Wuxi Traffic Industry Group, to develop and launch autonomous driving products and create the country's first city-level, comprehensive public transportation autonomous driving operation platform.
During the signing ceremony, Du Xiaogang, Secretary of the Wuxi Municipal Committee, met with WeRide's founder and CEO, Han Xu, and Zhou Wendong, Vice Mayor of Wuxi, delivered a speech.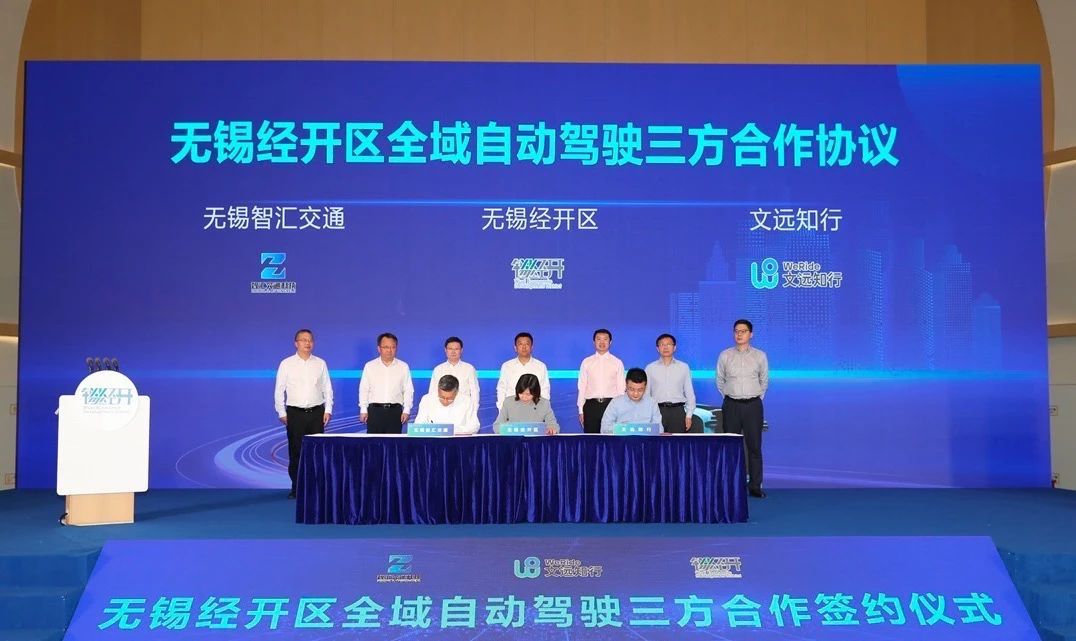 As the first national pilot area for the Internet of Vehicles and one of the first "Double Intelligence" pilot cities, Wuxi has always been at the forefront of the development of the intelligent connected vehicle industry in China. The recently passed "Wuxi Municipal Internet of Vehicles Development Promotion Regulations (Draft)" comprehensively deploys the infrastructure construction, application depth and breadth, technological innovation, and industrial development of the Internet of Vehicles in legislation to guarantee the development of new technologies, new models, and new business formats for the Internet of Vehicles and intelligent connected vehicles, providing a fertile ground for the landing and development of intelligent connected vehicle-related technology companies in Wuxi.
WeRide's Eastern China regional headquarters in Wuxi will leverage local policies and regulations, industry support, and talent reserves to deploy L4 level autonomous driving suite production lines, promote the standardization and large-scale production of L4 level autonomous driving, and play a leading role in the development of the autonomous driving industry in Wuxi by attracting more upstream and downstream enterprises in the autonomous driving field.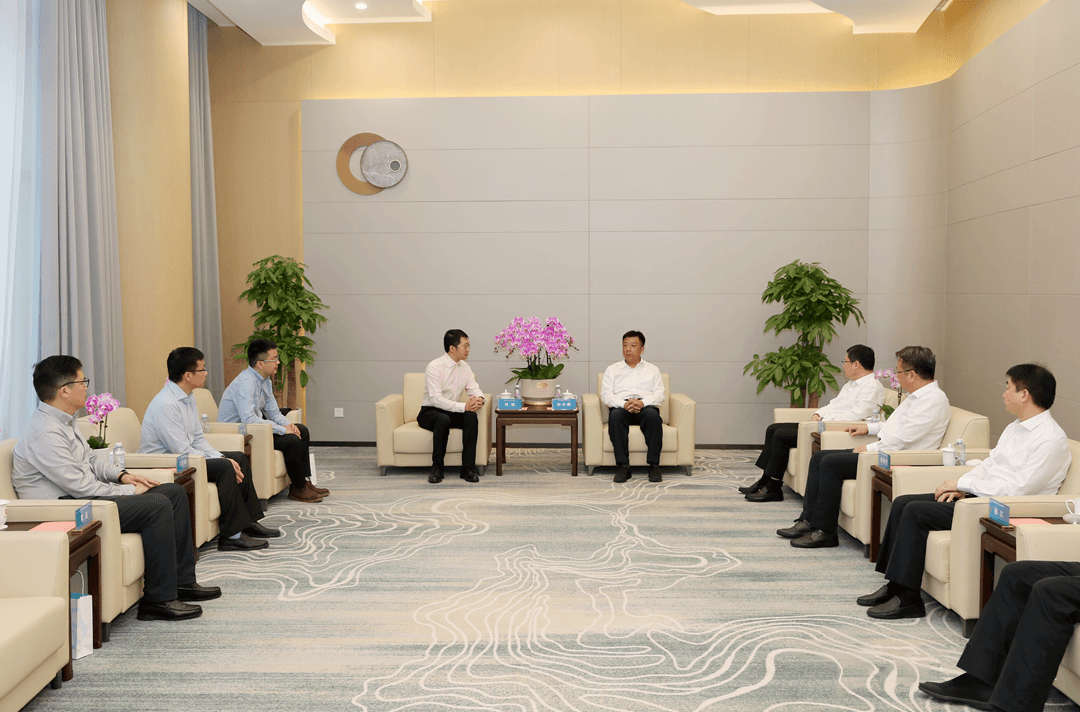 Moreover, based on the cooperation between WeRide and Zhihui Transportation Technology in Wuxi, the two sides will work together to create a comprehensive operation platform for autonomous driving that covers the entire area, all scenarios, and all vehicle types in Wuxi. In the future, autonomous driving fleets that cover autonomous driving taxis, minibuses, freight vehicles, and environmental sanitation vehicles will be deployed on a large scale in Wuxi, providing intelligent travel, public transportation, environmental sanitation, logistics, and other services for local governments, enterprises, and residents that are safe, efficient, and economical.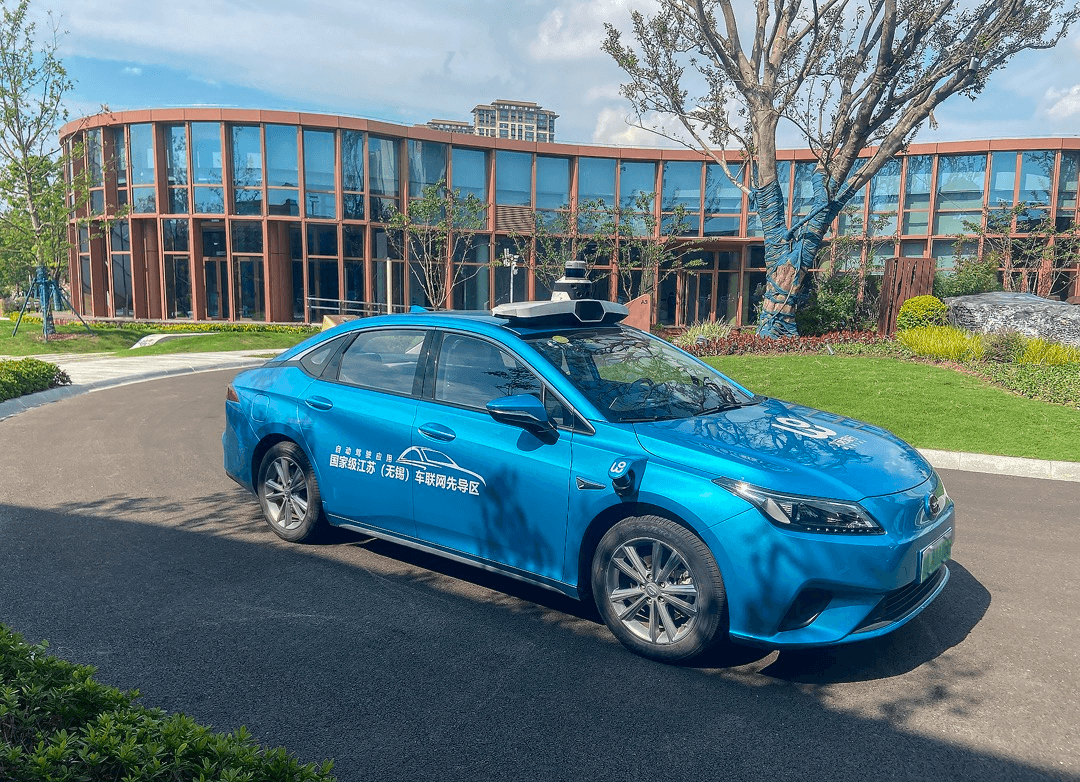 Based on its five major autonomous driving product matrices, WeRide has already achieved safe autonomous driving operations on public roads in cities in China around the clock and in all weather and scenarios. The accumulated mileage of autonomous driving has exceeded 12 million kilometers, covering complex scenarios such as tunnels, bridges, highways, urban villages, rush hours, nights, and rain and snow days. The company has also successfully conducted research and development, testing, and operation of autonomous driving in more than 25 cities globally and is leading the world in the commercialization of autonomous driving.
WeRide will work diligently and forge ahead with the guidance and support of the Wuxi government. The company will leverage its accumulated experience in autonomous driving technology and landing and strive to promote the development of autonomous driving applications in Wuxi from small-scale testing and demonstration to large-scale, regularized, and commercialized development, helping Wuxi become a leader in China's autonomous driving comprehensive operation field.